EnrichingYour first Best Relationship
I'm going to ask you to Look into your First Best special lover in the eyes…I'm going to ask if you see a sparkle? I'm going to ask if you find yourself enjoying gazing into that face? Then, I'll ask you, Does joy bounce back to you? And Do you feel amazing, as though anything is possible? I'll ask if you Are feeling like this is certainly the best and greatest relationship of your lifetime?
We are each different, beautiful.



If it's true, and you answer yes to all of these questions…perhaps you know which relationship it is to which I refer. If you answer yes even after I ask you another question, then you are truly facing life with the BEST First Best Relationship we all get to develop first and foremost, among all others.
There are so many ways that this First Best Relationship can, if it's a success, show up in our lives. IF we have a great relationship with our abundance, with the flow of money in and out of our lives; if we have a great connection with our financial and personal success, then we've got a GREAT handle on this first, best relationship. If we're solid even through what would normally be disappointing situations;
Look into the mirror. Look deep.
If we're unshaken by mistakes, and can learn from them and not repeat them, and grow through them..even welcome them; if we can be undisturbed by the actions of others and move on gracefully through our lives; These are ways to know how well we're managing that first Best Relationship that is the foundation of our experience here on the planet.
How does it feel when you look in the mirror?
Check in now, again…Let's determine the identity of this relationship. This person is VERY familiar to you. In fact, not only is it LIKE you've been together forever, but you actually HAVE. Yes, where you are looking when you look into the eyes of your First, Best Lover…you are looking in a mirror.
Are you your own best lover?
Those who treat themselves like their first, Best lover, are the strongest people with whom to be in physical and emotional relationship. Is that you? Do you enjoy looking into those eyes that look out at you from the mirror? Look deep. Think about it. Do you treat yourself like a loyal, passionate, loving partner would who wants to take warm loving care of his lover? Do you check in with yourself about how you feel or about how you're doing? Do you reward yourself for making a difference in the World? Do you choose with your heart and soul?
You are blessed and you have so much for which to be grateful. You live life with many freedoms, with friends and family who care for you, you are surrounded by your own fortune and you are lucky and able to share as you wish.
Is this sparking up your interest in living happily, more and more happily every day? Are you imagining what I'm speaking about here? It's for yours and everyone else's best good for you to connect with yourself this way…and to always treat yourself like your first, Best Relationship. ..your first Best Lover!
Once you've got this relationship placed uppermost where it needs to be and you're rocking your First, Best relationship, ALL of your other relationships will find their flow, including your love relationships, your work relationships and your relationship to work, AND your relationship to money will fall into their groove. In fact, your relationship to pretty much anything you'd like to succeed at doing or being will all find its pace, glory and magical rhythm.
You'll find that just about nothing stops you.
So, you see? It's not about tooting your own horn, it's about knowing deep down that you've got a magnificent horn to toot, were you someone who bragged about how great you are. But, you don't have to brag.
Bragging is a sign of someone who may need to pay EXTRA attention to this little blog because maybe their relationship with themselves isn't as strong as it might be. What a difference you'll see in them when that relationship slips into security and love. Wow! And if that's you, well, then you know who you are and where to put some of your attention.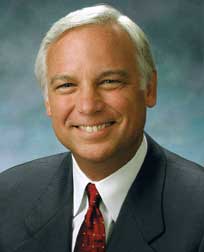 As for getting a little help in succeeding in this relationship, allow me to suggest a daily dose of Jack Canfield's recording, the Tri-Sync Integration Process, available with the Peak Performance CD series, I believe. Very helpful for baby steps into the blossoming, groove-lined world of learning to treat yourself better than anyone else in your life, being for your own First, Best Lover.
The works of these great writers are a tremendous resource to call upon for assistance in generating a great relationship with yourself, the most valuable relationship in your life: Byron Katie, "Loving What Is"
Jack Canfield, "Self-Esteem and Peak Performance"
Carolyn Myss, "Self-Esteem: Your Fundamental Power
Watch your world just burst with the glow of YOU, the YOU you are at your deepest and most beautiful. The you you really are.